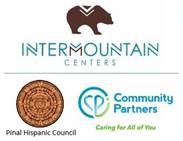 2020 DREAM Job Fair Sessions
Founded in 1973 in Tucson, Intermountain Centers was dedicated to the provision of intensive residential services for adjudicated Native American youth that exhibited extremely challenging behaviors.
Intermountain Centers' mission is to provide the highest quality evidence-based human services to facilitate self-sufficiency for individuals in their own communities and cultural context. Intermountain Centers strives to be a model for human service organizations. We are dedicated to Equal Opportunity in employment and provision of services.
About Us