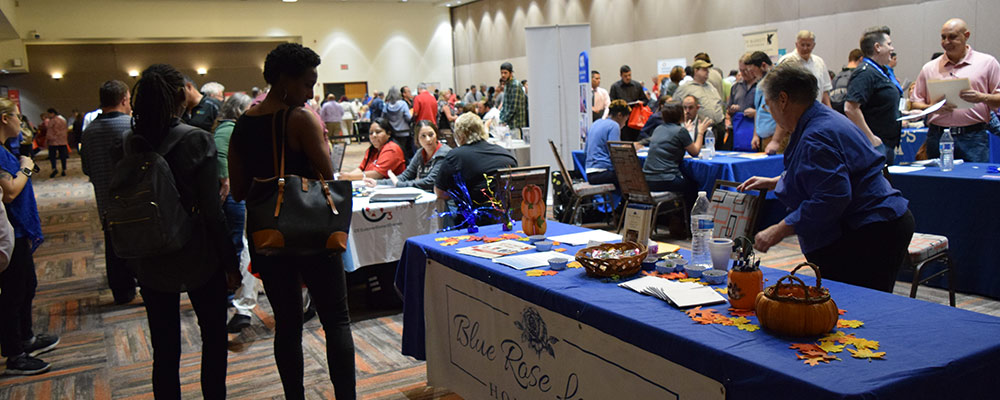 2020 D.R.E.A.M. JOB FAIR
OCTOBER 22nd, 2020 –
9:30AM – 12:30PM
We are going virtual!
This year, our planning committee has decided to not host an in person event. Instead, we are moving forward with an online or virtual job fair and workshop. Our priority is keeping our job seekers, employers and the community safe! Check back for updates as we work on the new online platform.
The DREAM Job Fair hosts many of the regions top employers and hundreds of job seekers from all of over Southern Arizona every year. October is Disability & Rehabilitation Employment Awareness Month and our Fall fair is the biggest event in our yearly calendar of awareness and employment outreach.
---
PRE-

DREAM WORKSHOP

OCTOBER 15th, 2020 | 9:30AM – 12:30PM

We will still be providing resources and support to prepare job seekers for the employment opportunities and the DREAM Job Fair itself. Like the fair, those workshops and resources will be hosted primarily online For those that do not have access.

Prior to our main DREAM Job Fair, we will be hosting a workshop to help prepare candidates for their next DREAM job. The Pre-Dream Workshop historically included interviewing tips, an employer panel, an "Interview Outfit" fashion show, and resume review and support.

Appointment based assistance can be scheduled at the local Goodwill Job Connection Centers.  FREE Goodwill Job Connection Center for tips on resumes, applications, new hire paperwork and more.
---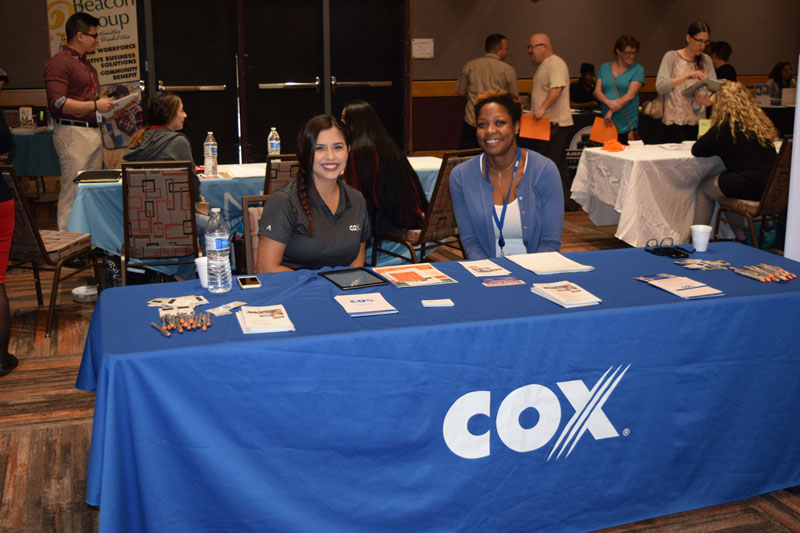 EMPLOYER REGISTRATION
The DREAM committee is excited to announce another D.R.E.A.M. Job Fair on will kick off this October in a completely online format. Our last fall job fair attracted over 600 job seekers and over 50 top notch local employers. Stay tuned for details as we get closer to the event.
It all started in Tucson 8 years ago as a way to help spread the word for Disability & Rehabilitation Employment Awareness Month (D.R.E.A.M.).  Eleven local organizations co-sponsor this annual kick-off event for D.R.E.A.M. in Tucson.  This year for the first time we will be holding a virtual event.
---
UPCOMING JOB FAIRS
October 2020 – Tucson, AZ  – PRE D.R.E.A.M. Workshop 
October 22nd,  – Tucson, AZ  D.R.E.A.M. Job Fair 9:30AM – 12:30PM
TBD  – Casa Grande, AZ D.R.E.A.M. Job Fair
TBD – Sierra Vista, AZ D.R.E.A.M. Job Fair 
TBD – Phoenix, AZ D.R.E.A.M. Pre-Employment Fair
TBD – Phoenix, AZ D.R.E.A.M.  Job Fair
Please check back for additional information
---
FREQUENTLY ASKED QUESTIONS
Who should attend?
Any person with a disability and as needed, their parents or family, caretakers or guardians. All ages, with any disability and/or special need!
Why should I be there?
This is your opportunity to meet virtually but still face-to-face with many employers in the greater Tucson area. If you want to know what choices you have for jobs, this is the time to find out.
Is there a charge to attend, and do I need to register?
NO! We will be sending out links to register for events and conference calls.
How can I find out what service providers will be there, and how do I get more information about this event?
Simply visit our website at www.dreamjobfair.org
I still have questions. Who should I contact?
Call (520) 306-0648 or email imarketing@goodwilltucson.org
How can I print this information?
Dates TBD, more info to come.