2018 SPRING D.R.E.A.M. JOB FAIR – MAY, 8th. 10am – 12pm
Tucson Convention Center 260 S Church Ave, Tucson, AZ 85701 
JOB SEEKERS – For early admission and an entry pass REGISTER HERE!
The DREAM committee is excited to announce our NEW Spring D.R.E.A.M. Job Fair this coming May 8th, 2018 at the Tucson Convention Center.  Our last job fair attracted over 600 job seekers and over 50 top notch local employers. Stay tuned for details as we get closer to the event.
If you need a little help preparing for the job fair, come to one of our 3 Job Fair Prep Workshops conveniently located around the Tucson area. For details and to RSVP go to: PRE-DREAM WORKSHOPS
For more info, check out the 2018 Dream Job Fair public service announcement, sponsored by Jim Click Auto Group.

2018 FALL D.R.E.A.M. JOB FAIR – OCTOBER, 30th
Tucson Convention Center 260 S Church Ave, Tucson, AZ 85701 
It all started in Tucson eight years ago as a way to help spread the word for Disability & Rehabilitation Employment Awareness Month (D.R.E.A.M.).  Eleven local organizations co-sponsor this annual kick-off event for D.R.E.A.M. in Tucson.  This year  for the first time we will be holding a spring and fall event. The fall event will be held on Tuesday, October 30th from 10:00am until Noon. It will feature fifty or more local businesses ready to hire qualified people with disabilities.  Employing people with disabilities is good for business… and great for Tucson! Don't miss it!
Do you need a little help getting your resume ready for the big day?
If so, we are hosting a workshop before our October Job Fair. Individuals and groups are encouraged to stop by the Tucson Pre-DREAM Job Fair Workshop this coming October (date to be determined) at the Pima Community College 29th Coalition Center, 4355 E Calle Aurora. Career Development specialists will be there ready to help you with everything from your application and resume to social media and interviewing tips.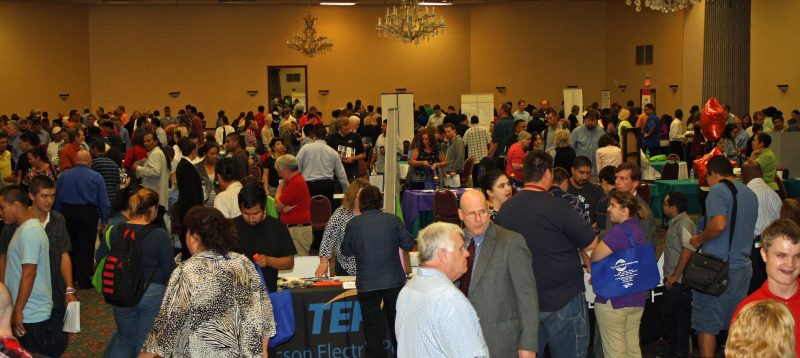 2018 DREAM Job Fairs & Workshops

Date
Location

April 17th & 24th

Tucson, AZ Job Fair Prep Workshops (RSVP TODAY)

May, 8th

Tucson, AZ Spring D.R.E.A.M. Job Fair (download flyer)

April 12th

Phoenix, AZ

Pre-Employment Fair

(download flyer)

April 19th

Phoenix, AZ Spring D.R.E.A.M. Job Fair (download flyer)

TBD

Yuma, AZ

TBD

Sierra Vista, AZ

Oct 3rd

Tucson, AZ Pre-Employment Workshop

TBD

Casa Grande, AZ

Oct 30th

Tucson, AZ

TBD

Cottonwood, AZ

TBD

Bullhead City, AZ

Please check back for additional information
Frequently Asked Questions
Who should attend? Any person with a disability, plus their parents or family, caretakers or guardians. All ages, with any disability and/or special need!
Why should I be there? This is your opportunity to meet face-to-face with many employers in the greater Tucson area. If you want to know what choices you have for jobs, this is the time to find out. Is there a charge to attend, and do I need to register? No.
How can I find out what service providers will be there, and how do I get more information about this event? Simply visit our website at http://www.dreamjobfair.org
I still have questions. Who should I contact? Call (520) 571-8600 or email info@linkagesarizona.org
How can I print this information? Click the following link to download our flyer